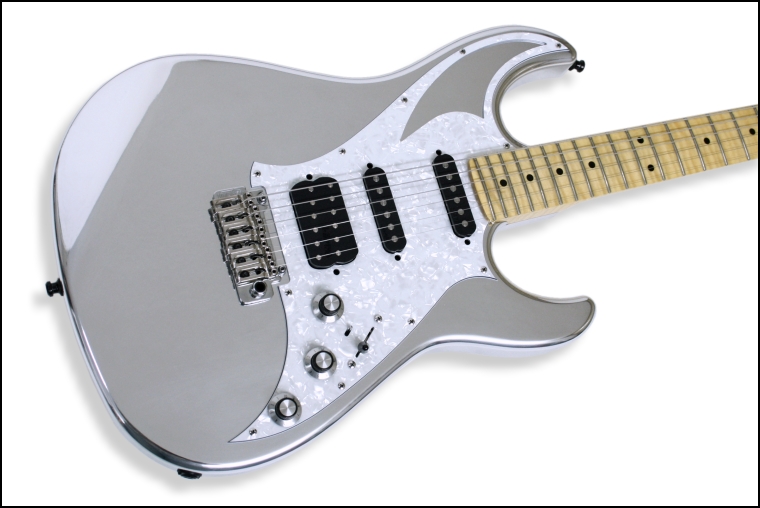 We are proud to present the new StratOSonic aluminum guitar, a mix between cutting-edge technologies and innovative solutions, to get a warm, clean and charming tone.

Thanks to the precious collaboration of Osvaldo Di Dio, one of the best guitarist we've ever known, and after a long period of research and design, we are finally ready to introduce this little aluminum masterpiece.
Osvaldo asked us to built a guitar with special features and a very versatile sound, we did it.
He was looking for a junction point between past, present and future, a new powerfull, strong and reliable guitar designed for every situations, from recording studio to main stage.
I-Spira has designed for us, an incredible pickups set that gives to the guitar the opportunity to have many souls, starting from a classic and improved historical sound, to a new, modern and solid tone.
As always, we used only the highest quality materials and the best components to give him, and now to you, the opportunity to feel a new sound experience...
The Aluminum Core

The StratOSonic body gives a very balanced, warm and present tone, with natural highs and  organic middle frequencies. The sound is rich in harmonics, with an endless sustain and a surprising attack... 

Learn more...

News

Keep updated !!!     


Follow Us

You can find info and resources about our world, watch videos and listen music, share your comments and more...

Facebook Page
Alusonic Website
YouTube Channel